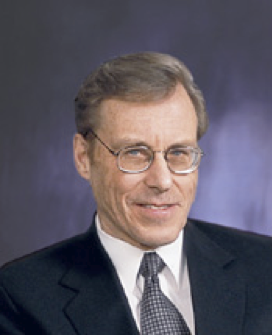 Oskar T. Sigvaldason Ph.D., P.Eng.
Consulting & Management Services
Member, Studies Committee, World Energy
Council & Director, Energy Council of Canada
Corporate Director
Consulting Engineer and Management Experience
Oskar Sigvaldason worked with Acres International (consulting engineers in energy and infrastructure sectors) for 38 years. He joined Acres as a Senior Engineer and progressed to become President, and subsequently, President and CEO, of the Acres Group. He was in this position for 9 years, and played a key role in the subsequent successful merger of Acres and Hatch. He continued to be active with Hatch, as a Member of its Advisory Board, and as Strategic Adviser, for several years following the merger.
During his career, his experience included a broad range of corporate management, project management, investment planning, operations planning, and engineering design assignments. These include, as examples;
Acres Advisory Panel representative of Consortium of five companies for Feasibility Study of 18,000 Mw. Three Gorges hydro/water resources project in China.
Executive Director and Project Manager; Himalayan Power Consultants, a four company joint venture company for executing a World Bank funded Feasibility Study of 10,800 MW Karnali hydro/water resources project in Nepal, for dedicated electricity export to India.
Corporate Manager for Acres power sector – included hydro, thermal, nuclear, and transmission & distribution projects.
Corporate Manager and/or Project Manager for preparing national Energy Sector Strategic and Investment Plans, and Updates, for Kenya, Tanzania, Ethiopia, Sudan, Ghana, Bangladesh, Nepal and Indonesia (Sulawesi). These Plans were financed or funded by the World Bank, the Asian Development Bank, the African Development Bank, United Nations Development Program, and the Canadian International Development Agency.
Corporate Manager and/or Project Manager for studies and institution building for optimizing development and use of multi-purpose, multi river basin systems, including assignments in Canada, United States, China, South Africa, Thailand and Sri Lanka.
Design leadership for underground power complex for the 5500MW Churchill Falls Project in Labrador, using advanced mathematical models.
Corporate Director for expanding range of services for airport facilities – included runway design, runway lighting, aircraft fueling, de-icing facilities, and power supply for airports in North America and globally.
Corporate Director for expanding consulting engineering and project delivery services for urban infrastructure facilities (primarily tunnels, bridges, power supply, water supply and sewerage systems).
Design of various projects in the infrastructure, industrial and power sectors, including tunnels, bridges, buildings, industrial facilities.
Systems Methodology Development
Oskar Sigvaldason has provided continuing leadership in the application of "systems analysis" methods for decision support for deriving optimal solutions for complex problems, especially for integrated energy/economic/environmental engineering systems. As examples, these include;
Direct participation in current study on Global Energy Scenarios, coordinated by World Energy Council, using MARKAL optimization model at Paul Scherrer Institute (PSI) for seeking optimal global solutions for energy /economy/ environmental systems for next 50 plus years
Worked with Hatch on recent study for Government of Alberta "Study on Optimizing Selection of Transformation Strategies for Reducing GHG Emissions: February, 2013"; prepared section on "Systems Methodology Approach"
Corporate Manager and/or Project Manager for preparing national energy sector investment and strategic development Plans, and Updates, for Kenya, Tanzania, Ethiopia, Sudan, Ghana, Bangladesh, Nepal and Indonesia (Sulawesi). These Plans were financed or funded by World Bank, Asian Development Bank, African Development Bank, United Nations Development Program, and Canadian International Development Agency.
Participated as Member of Panel of International Experts, organized by Economic Development Institute (World Bank) at 3 week seminar in Nanjing, China on comprehensive planning and management of multi-purpose river basin systems; presentations on role of mathematical models for planning, management and operation of river basin systems
Developed original formulation for Vista Decision Support System (Vista DSS), using combination of advanced optimization and simulation modeling to forecast, plan, schedule, and dispatch energy. The approach is based on continuous determination of optimal operating actions on a recursive basis to provide dynamic operation. Use of this modeling strategy is estimated to increase energy production from existing systems by 2 to 5%, and revenue generation by 3 to 10%. This System is being used on several of the largest electricity supply systems in the World
Developed original formulation for simulation model, using nested optimization model for optimizing operational strategies and actual operations for multi-purpose multi reservoir river basins. This model has been used for water dispatch in river systems in Canada, United States, Thailand, Sri Lanka and South Africa
Worked with Harvard University Water Resources Group and Metasystems on a project for demonstrating merits of "systems methodology" for the planning, management and operation of river basins in Canada; followed by series of seminars across Canada
Wrote Chapter on "Use of Mathematical Models" for special Report for North Atlantic Treaty Organization (NATO) on planning and management of river basin systems
World Energy Council and Energy Council of Canada
Oskar Sigvaldason has been closely associated with the World Energy Council (WEC), headquartered in London, England, since 2000, and with its national association in Canada, the Energy Council of Canada (ECC), since 1994..
During the period 2004 to 2007, he was the North America Steering Committee representative for a WEC Global Study, "Energy Policy Scenarios to 2050". This included coordinating input from North America, with national workshops in each of United States, Canada and Mexico. The results were assembled in a North America Report, which served as input to the Global Report. The Global Report was presented at the WEC Congress in Rome, in November, 2007. The companion North America Report, which he co-authored, was finalized in 2008..
He was appointed at WEC's Executive Assembly in 2006, to be a Member of WEC's Studies Committee for the period, 2007 to 2010, and was subsequently re-appointed for the 2010 to 2013 period (to next World Energy Congress in Korea in 2013). The Studies Committee oversees global studies that address the combined challenges of energy security, energy supply, energy poverty and environmental impacts, especially climate change. The "flagship" studies include Global Energy Scenarios at 3 year intervals, and the annual Energy Trilemma Reports (energy security, environmental performance and social equity)..
He was a Member of the Organizing Committee for the World Energy Congress, held at the Palais de Congres in Montreal in September, 2010. This Congress was attended by more than 7,600 senior delegates, from Government, Industry and the broader stakeholder community, from around the world..
In preparation for this Congress, he also played a key role in organizing a series of Forums across Canada during the 2009/10 period. This included 11 separate Forums with direct participation by all 14 national, provincial and territorial jurisdictions in Canada. The theme of the Forums was on strategies and policies to address the combined challenge of energy security and climate change. This culminated in the Report "Building on Strengths: Canada's Energy Policy Framework", which he co-authored. This Report was formally presented to the Canadian Council of Energy Ministers at a special session at the Congress in Montreal.
Corporate Director
Oskar Sigvaldason has served as a Director and Trustee of publicly traded companies, private corporations, designated administrative authorities, Councils and advocacy organizations for the past 30 years. His responsibilities have included;
Ontario Electrical Safety Authority: Director (2005 – ongoing); Chair - Regulatory Affairs Committee (2008 – 2010); Member - Governance, Human Resources & Investment, Pension, Audit Committees (various periods)
Energy Council of Canada: Director (1994 – ongoing); Chair (2004 and 2005).
Toronto Board of Trade: Director (2003 to 2009); Chair, Policy & Advocacy Committee (2005 – 2009); Continuing Member, Policy & Advocacy Committee (2009 – 2012); Member, Executive Committee and Vice Chair (2008 – 2009)
Metrolinx: Member; Advisory Panel (2007 – 2008); preparation of "Big Move" Plan – including $50 billion investment program over 25 years for integrated multi-modal transportation system for Greater Toronto Area (GTA) and Hamilton
Hatch Group: Director, Advisory Board (2006 – 2009)
Fortis Ontario (Ontario-based electrical transmission & distribution subsidiary of Fortis Inc.): Director (2005 – 2009)
Countryside Power Income Fund, Countryside Canada Power Inc., Countryside U.S. Power Inc. and subsidiary corporations (now part of First Chicago): Trustee and Chair, Governance and Compensation Committee (2006 – 2009)
World Energy Congress – Montreal 2010 Corp (specially constituted corporation owned equally by Hydro Quebec and the Energy Council of Canada for organizing 2010 World Energy Congress in Montreal): Founding Director, (2005 – 2007); Member, Organizing Committee (2007 – 2010)
Government of Ontario Jobs & Investment Board (specially constituted by Premier Mike Harris to make Ontario a leading economically competitive jurisdiction in North America): Director and Chair, Infrastructure Committee (1997 – 1999)
Canadian Hydropower Association: Founding Director (1998 – 2001)
Brock University: Member, Board of Trustees (1990 – 1999); Chair, Infrastructure Committee (1995 – 1998)
Professional Engineers Ontario (for administering Professional Engineers Act): Member of Council (1996 -1999)
Consulting Engineers of Ontario: Director (1992 – 1996); Chair (1995-1996)
Canadian Electricity Association: Director (1993 - 1997); Chair, Corporate Partners Committee (1996 – 1997)
Iran Canada Business Council: Director and Chair (1992 – 2000)
Acres Corp., Acres International: Director (1982 – 2003); President & CEO (1994 - 2003)
Acres & Associated Environmental Services; Director – 1990's
Canadian International Project Managers; Director – 1980's
Ongoing Activities
He continues to be active though his wholly owned corporation, SCMS Global Inc. This corporation provides advisory, consulting and management services for specific projects and systems of projects for energy systems and urban developments. This includes application of state of the art "systems analysis" methods as decision aids for development planning, assessing operational performance, and for optimizing systems dispatch.
He also provides services for organizational planning, corporate governance, and Corporate Director roles.
Education
University of Manitoba, Winnipeg, Manitoba
Imperial College of Science and Technology, London, England
D.I.C. Concrete Structures and Technology
University of London, London, England
Harvard University, Cambridge, Massachusetts
Special Studies; Management Science, Economics, Environmental Sciences, and Water Resources
Contact
354 Martindale Road, St. Catharines, Ontario, Canada
905 935 2440; Mobile: 416 453 2916
oskar@sigvaldason.com, sigvaldason.oskar@gmail.com